Institute of Aviation
at Parkland College
Coming in for a
smooth branding.
Prepare for takeoff.
The Institute of Aviation aims to connect with students who doubt their ability to become pilots (spoiler: they can). We created a cohesive toolkit of recruitment materials spanning web, print, digital, and even pilot badges. These bold materials are designed to appeal to the fiercely independent types... and hopefully future pilots.
SURFACE 51 is nothing but "top notch" in all aspects of customer service and creative solutions. Big or small they make you the first priority. Can't wait to work with them again!!!
Wendy Evans,
Director of Aviation
Parkland College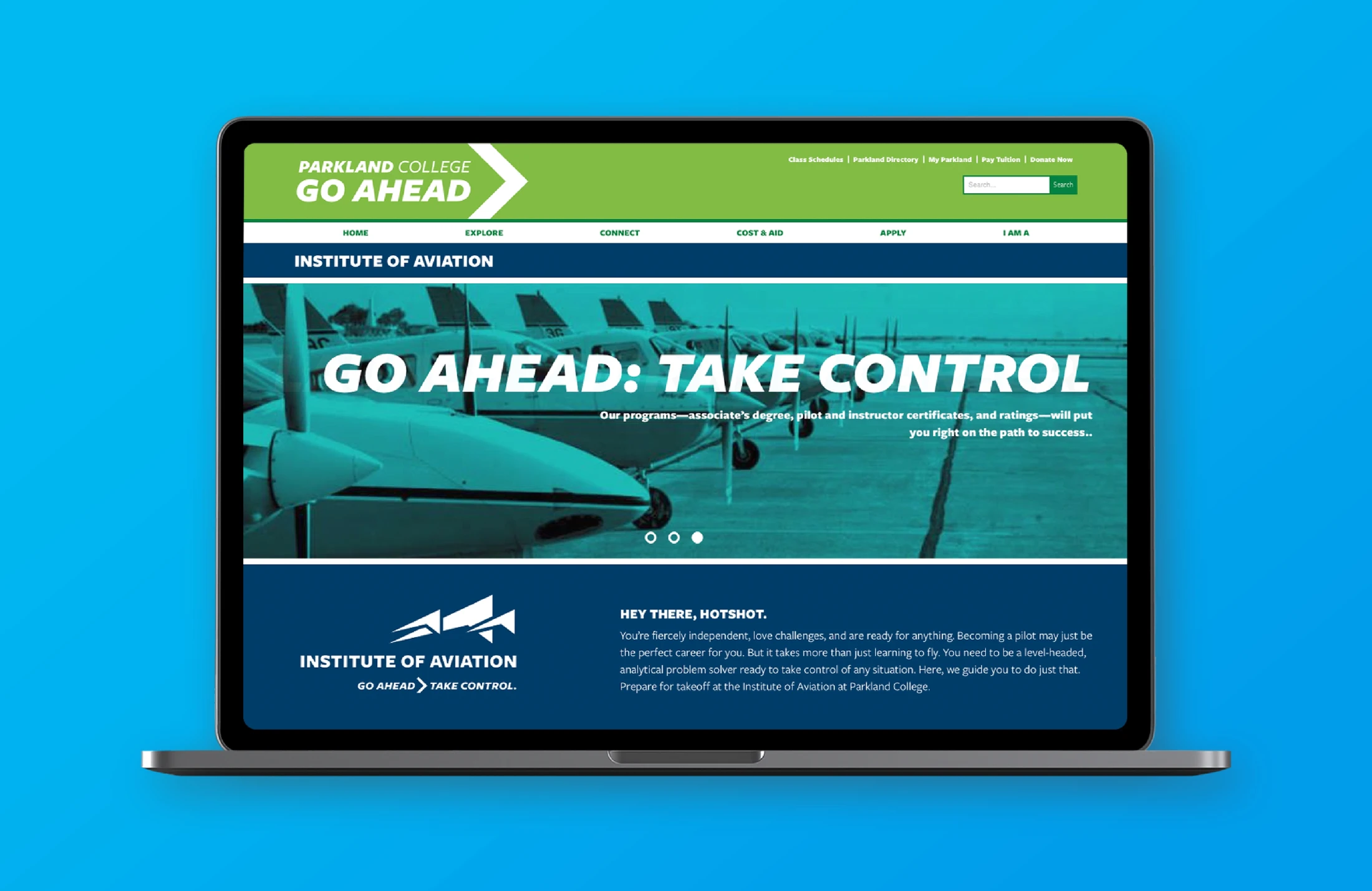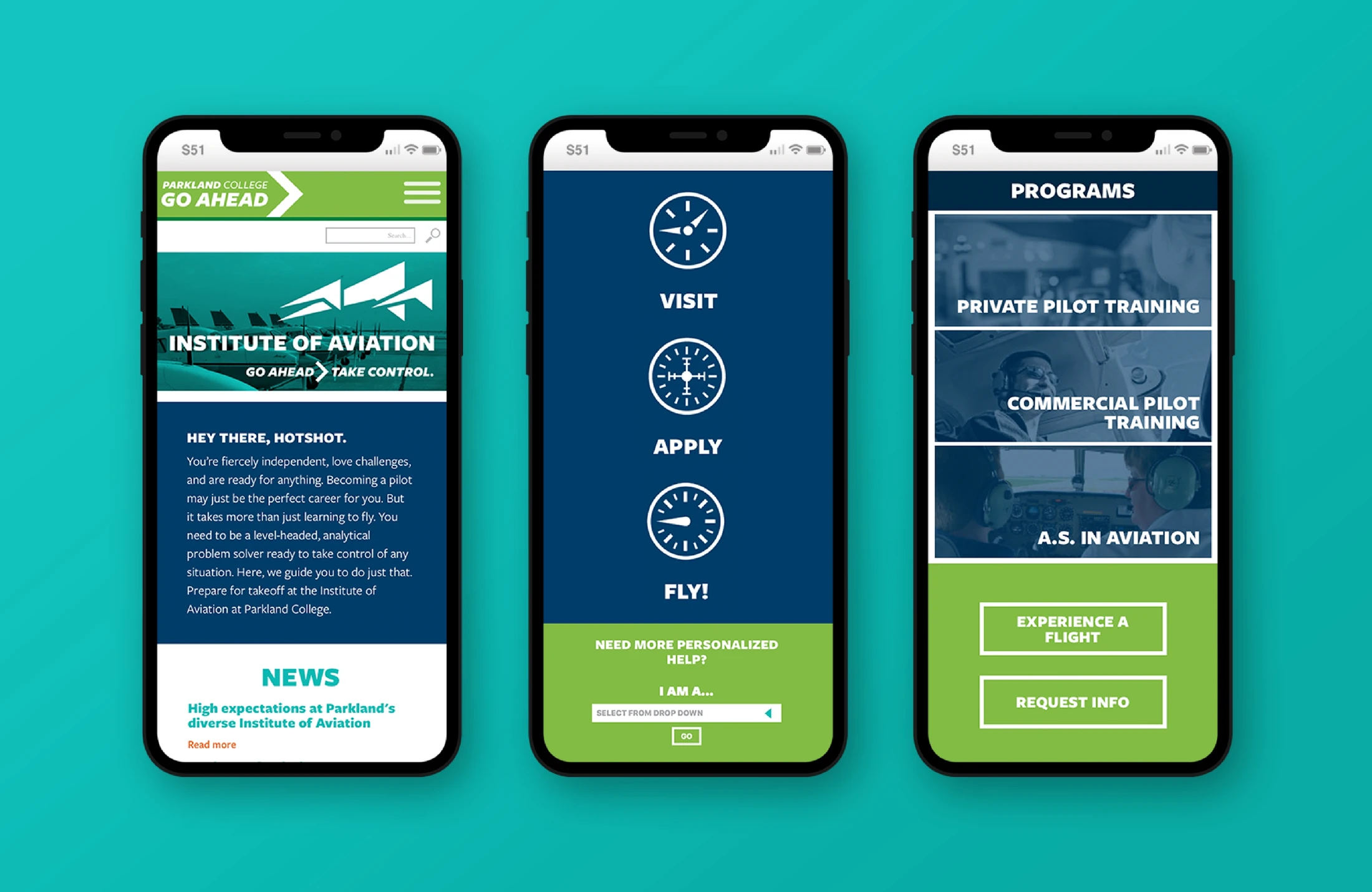 The fast-paced video shores up excitement and presents the amazing opportunities an aviation career provides.